And so Monday is finally upon us all again. back to work, school, college and uni for all of us. except the unemployed, in which it's time to start searching the job pages again. So anyway, I'm here to give to you, my first list of the week. I was born in the late eighties, which makes me a genuine child of the 90's. it's the time when I grew up, learned about the world and encountered most of the show's on this list. You might see them and be aware of them because of re-runs but I'm old enough to remember them from the first time round.
While I am not a huge fan of cartoons,
I have seen most of the ones on this list and do have many fond memories of watching cartoons as a child. I hope this list will be a nice trip down memory lane for many of our readers!

10
Rugrats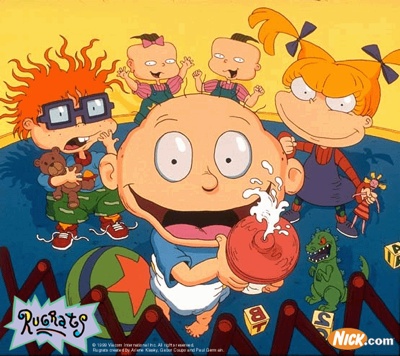 Production Period: 1991-2004
Channel: Nickelodeon
Following the life of a group of toddlers, Tommy, Chuckie, Phil, Lil, and Angelica, and later Dill this is the longest running series on Nickelodeon with 14 years, and has earned a star on the Hollywood walk of fame. It has spawned 2 different series, All Grown Up, and Angelica and Susie's Pre-School Daze; and 3 movies, The Rugrats Movies, Rugrats in Paris, and Rugrats Go Wild.
9
Tiny Toon Adventures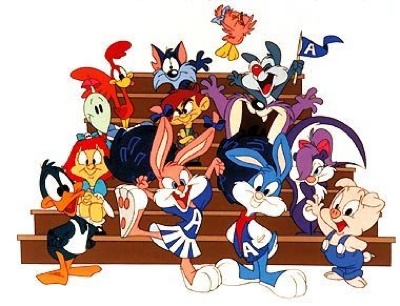 Production Period: 1990-1992
Channel: Cartoon Network
Based in Acme Acres, the show takes place at Acme Looniversity a school where young cartoon characters (most of which resemble a classic Warner toon) are taught how to become funny by a faculty of the popular Loony Toones characters. The show lasted 98 episodes and created 2 spin-offs, The Plucky Duck Show and Pink, Elmyra, and the Brain.
8
Beavis and Butt-head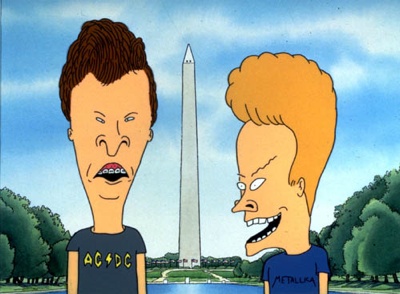 Production Period: 1993-1997
Channel: MTV
First airing as a short film featured on Liquid Television, Beavis and Butt-head are a pair of teenagers who spend their days with sarcastic conversations, bad ideas, and (brutally) critiquing music videos. Beavis and Butt-head lasted 7 seasons and put out 1 movie. It is considered a classic piece of 90's youth culture and the MTV Generation.
7
The Animaniacs
Production Period: 1993-1995
Channel: Kids WB
Starring the Warner siblings, Yakko, Wakko, and Dot, the Animaniacs was a variety show style cartoon usually consisting of anywhere from 1 to 3 segments. Though the most notable are the Warner siblings, there was a wide variety of characters with each pair or set acting in its own plot.
Due to a large audience of adults, making up over 20% of the viewers, The Animaniacs led to one of the first Internet-based fandom cultures. The show lasted 99 episodes, put out the movie Wakko's Big Wish, and spawned another successful cartoon Pinky and the Brain.
6
Ren and Stimpy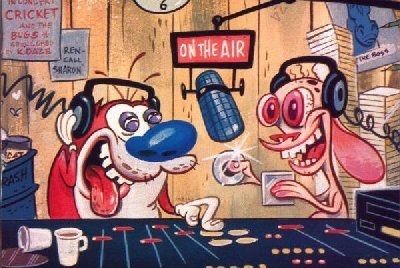 Production Period: 1991-1996, later 2003
Channel: Nickelodeon, later Spike TV
This series follows the duo of the neurotic asthma hound Chihuahua Ren, and simple minded Manx cat Stimpy as they get caught in nonsensical adventures. The show's violence and scatological humor, along with slow production times, led original creator John Kricfalusi to be fired in 1992. Games Animation took over in 1993 with a "lighter, gut funny type of show" instead of "truly frightening" episodes. In 2003 Kricfalusi re-launched the series as Rend and Stimpy "Adult Party Cartoon" on Spike-TV. This new version explored more adult themes, including a more explicitly homosexual relationship between the two main characters, and produced only 3 of 9 promised episodes before being removed.
5
SWAT Kats: The Radical Squadron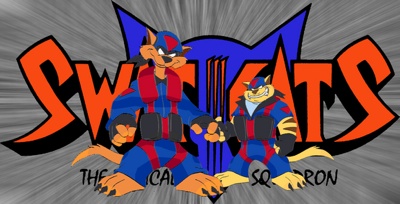 Production Period: 1993-1995
Channel: Cartoon Network
Set in Megakat City, Chance "T-Bone" Furlong and Jake "Razor" Clawson are members of a paramilitary law enforcement agency called the Enforcers, that due to objecting orders have been forced to guard a city salvage yard. Hiding their identity and using homemade vehicles so they don't get in trouble with the Enforcers, they become vigilantes and protect the city. There were 2 seasons, airing 25 episodes. It was eventually cancelled with 3 unfinished episodes, due to its violence.
4
Doug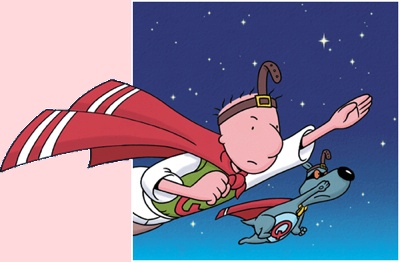 Production Period: 1991-1994, later 1996-1999
Channel: Nickelodeon, later ABC
"Doug" follows the journal entries of Doug Funnie, who writes about his daily misadventures with his dog Porkchop, best friend Skeeter, and the other characters from the town of Bluffington. After 4 seasons and 52 episodes on Nickelodeon, he show was bought in 1996 by Disney, and aired on ABC. Releasing it as "The Brand Spanking New! Doug", and later "Disney's Doug", the show had many noticeable changes, and was far less popular with old audiences. Disney produced 3 seasons, and 64 episodes. A movie was also spawned by Disney, entitled "Dougs First Movie".
3
Hey Arnold!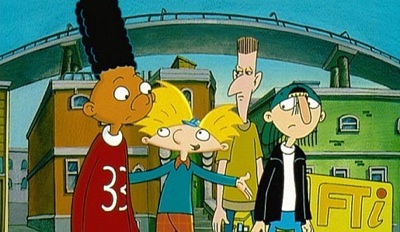 Production Period: 1996-2004
Channel: Nickelodeon
Arnold is a fourth-grader who lives with his Grandma and Granddad in a boarding house in the fiction city of Hillwood (which highly resembles New York). Arnold is often caught up in a predicament, or helping a school mate with a personal problem. Originally a comic started in 1986, a claymation episode got it picked up by Nickelodeon, where it was formed into cel-animation and had 5 seasons and 100 episodes. In 2003 they released a movie imaginatively named "Hey Arnold!: The Movie"
2
X-Men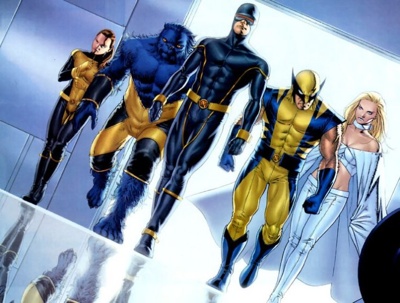 The following content has been hidden - Reason : something I saw
Production Period: 1992-1997
Channel: Fox Kids
Staring the original early 90's comic cast drawn my Jim Lee, the cartoons follows the same story line as the comics. Along with loosely reproducing famous story lines and plots of the original series, it also created episodes that dealt openly with mature social issues, though mostly in subtext. This is one of the longest lasting shows on Fox Kids running 5 seasons and 76 episodes, second only to Batman, and is also one of Americas most viewed and highest rated morning programs in history.
1
Rocko's Modern Life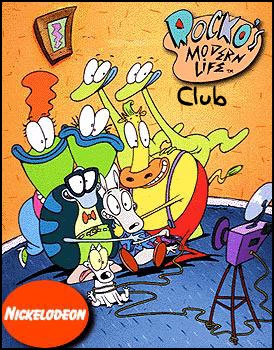 Production Period: 1993-1996
Channel: Nickelodeon
Following the wallaby Rocko, and his surreal life in the city of O-Town, the cartoon was laced with double entendres, sexual innuendo, and written by a guy who had little to no experience with cartoons or kids. The shows success mostly came from the fact that it was aimed at kids and their parents, and every story was "funny" and "strong". The animation was very unique, with no parallel lines, hand painted backgrounds, odd colors, and oddly shaped anthropomorphic animal characters. The original writer and creator Joe Murray could no longer continue the constant work and handed the show off to someone else after the 3rd season, but still reviewed every episode. Even though Murray encouraged the show to continue, they stopped after the 4th season, with 52 episodes behind it.
The following content has been hidden - Reason : personal note
Source